Climax Overseas: Re-setting the Quality Benchmarks of Automobile Rubber-Component Manufacturing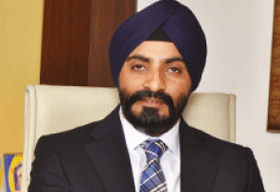 Be it fire caused by transmission fluid sprayed into the exhaust pipe or losing control due to an impaired bushing, quality of the rubber-component is questioned every so often. It's beyond any reasonable doubt that the global automotive rubber-components market, which is projected to reach $ 14.5 billion by 2022, deserves and demands intact quality to combat such cases, especially in the light of today's technology advantage. This is exactly why the entire game of rubber component manufacturing is limited to the pro-league confined to players who are armed with world-class quality standards.
The first automobile rubber-component manufacturer in our country to be certified for the ISO TS 16949 Automotive Systems Standard way back in 2002, Gurgaon-based Climax Overseas has marched down to this elite index with not only its matchless quality propositions, but also highly disciplined tech-driven processes, sustainability, and uncompromised after sales services. Climax Overseas indeed stands tall amongst hardly a handful of ZED Certified-Gold Rated companies in the subcontinent. While it's no sub rosa that our country has only a sprinkling of MSME export companies catering to the A Class(including OEMs & Tier-I after market) global automotive market, this award winning company owing to its product's undisputed reliability shines even among that bijou index, maintaining a CAGR of over 35 percent over the past two decades, which is paralleled in any industry over such a long period of time.
"We never go for 'let's-try-it' kind of products. While being highly competitive in terms of price, we consistently target engendering exceptional products, always believing in exceeding the customers' expectations in terms of quality, specifications, performance, appearance, service, delivery time,and anything and everything that concerns,"asserts Parmeet Singh Sood, Managing Director, Climax Overseas, who is a multi-skilled & seasoned technocrat, author, trainer and public speaker standing right in the middle of this triumph.
Exceeding the Expectation is the Key to Win
Deciphering Parmeet's words into its pragmatic counterpart, Climax Overseas time and again wins business from its competitors(MNCs and similar-sized companies) by not only making sure that its products achieve better life cycles and perform impeccably in both initial testing as well as life cycle testing, but also getting the better of their price tags. Going an extra mile, ClimaxOverseas even shreds the long existed language barriers between Global OEM buyers and the International suppliers, provides them local support, and improves the turn-around time by mobilizing a local sales & technical team on the ground and warehousing the products to ensure just-in-time deliveries, wherein the customers are driven to the advantages of a low cost country supply.
"We comprehend the OEMs' exact requirements by working closely with them. Often times, a lot of aspects which cannot be covered on emails, specifications, and drawings get captured in one-on-one discussions, and this helps us to make a product that meets not only the paper specification, but the on-the-field performance," adjoins Parmeet. It's not surprising that its customers perform the word-of-mouth marketing. For instance, in the cut-throat competitive land of Germany, Climax Overseas caters to one of its largest OEM customers by maintaining ZERO PPM ever since its inception and achieving 40 percent better life testing results than its competitor, who was the incumbent supplier for the German OEM for almost two decades before Climax Overseas won the business. Today, Climax Overseas commands with more than 70 percent share of business against the MNC.
Success is never a Coincidence
With a bunch of such remarkable anecdotes,
Climax Overseas reminds us that success is not a coincidence, but an outcome of strong building blocks. The company has always focused on systems & invested in world class technologies for all its production processes, and proudly claims at being as par in terms of Systems, Processes, and Production Technology with any global manufacturer of rubber components.

"Climax Overseas Today Prevails As A Beau Idéal Of Automotive Rubber Manufacturing Technologies And Processes"

Parmeet recalls the company's automation curve, "As a $100,000 company, when I joined back in 1999, we didn't have much technology interventions in our manufacturing process. But with our exceptional Rubber Technology & Chemistry, we managed to produce world class goods, even with basic machines". Ever since Climax Overseas got its ISO certification and erected a new manufacturing plant in IMT Manesar(Gurgaon) under the aegis of Parmeet, it chose to be at the cutting-edge of technology advantage, heavily investing in world class technologies.

Climax Overseas today prevails as a beau ideal of automotive rubber manufacturing technologies and processes. The company is well-equipped with best-in-class technologies incorporating Banbury Intermix, Automated Weighing System, Injection Molding Machines, and CNC & VMC machines, not to mention the fully equipped Rubber Testing Laboratory and in-house end-to-end Product Testing Facilities. These high-end technology interventions combine with world class production concepts such as Toyota Production System (Work Cell manufacturing), Lean manufacturing, Gemba, Kaizen, TPM and TQM to name a few. In addition to this, it deploys a Third Party Quality Gate to consistently ensure zero defects for any product leaving the plant. Moreover, the company is all set to achieve the IATF 16949 certification within the next few weeks.

"In fact, none among our functions is a standalone function. We combine the advantage of Technology, Quality Systems, Processes, & Testing, and keenly focus on People Training to maintain & better our product quality over time," divulges Parmeet. Nay, he is referring to long hours of internal and external team-training sessions that go beyond product quality assurance to latest technological developments & systems, and other leadership & motivational sessions – making it one of the best companies to work for.

Focus on Niche Product Lines
Being home to such a marvelous in-house with impeccable facilities, Climax Overseas makes it look quite effortless to carve a range of quality automobile-products out of almost all types of Elastomers, starting from the Basic Natural Rubber, NBR, EPDM, & CR, and going up to all the hi-end Elastomers like Silicone (VMQ),FKM (Viton), Fluorosilicone(FVMQ), ACM, AEM, and ECO. Nevertheless, it currently focuses predominantly on four product lines: Truck & Trailer Components, Filter Rubber Components, Passenger Car Suspension Bushings, and Oil Seals &Gaskets. The Climax Overseas-branded Pneumatic Suspension Bushes over the years have been a sensation among almost all the large brands in Truck & Trailer Suspension business worldwide, specifically in North America, Europe, Middle East and India.

The intact commitment after the product delivery has also been a matchless proposition that glues its customers to the company. A step ahead of the warranty and Product Liability Agreements, in the U.S,which is ClimaxOverseas' largest market, the company has deployed a ground Quality Team to address any quality issue reported by the customer within 24 hours. Climax Overseas neither disappoints its aftermarket customers across the globe, as its similar kind of quick responsive team analyzes and provides free of cost component replacements."Luckily, in the last five years of aftermarket distribution, we haven't had to provide any such replacements,"adjoins Parmeet.

All Set to Fly Higher
Originally incepted by Daljit Singh Sood (Chairman and Founder)in 1974 and having started operating under the name of Climax Overseas Private Limited since 2001, the 400+ people strong company exports its products to over 51 countries with three manufacturing facilities(all in India), seven international sales offices, a couple of sourcing offices in China & Vietnam, and three global warehousing locations.

Climax Overseas today is all set to skyrocket its production owing to a bunch of prestigious contracts bagged in the last 12 months from five large OEMs& Tier-1's across the globe, amounting to the tune of Rs.520 crore over a 5 years period. Well, this means that the company is looking at an additional Rs.100 crore top line per annum, and thus doubling the revenue from this FY.

The company's recent geographical expansion to African and Russian soils on the aftermarket as well as OEM front, diversification into the Railways and Defense Industry, and several international joint ventures pipelined will act as a catalyst in this growth curve. Climax Overseas has developed almost 20 components for use in Indian Railways and expects a further addition to its top line in the next 12 to 24 months coming from the Railway Business

Key Management:
Daljit Singh Sood, Chairman& Founder
Daljit is an experienced technocrat with a rich experience of more than four decades in manufacturing and exporting of Automotive Rubber Components.

Parmeet Singh Sood, Managing Director
An award-winning serial entrepreneur, Parmeet runs several successful companies in the domain of Manufacturing& International Trading. From being a $100,000 company (when he joined in 1999), he grew Climax Overseas 120 times in the last 15 years and has laid down a target of making it a $100 million group by 2023.

Aveen Kaur Sood, Director
After assuming responsibility of the HR Department, Aveen with her deep experience in business administration has made Climax Overseas a more formal company which earlier was running on basic guidelines.

Offices: Gurgaon (Headquarter) and other seven offices across the globe

Offerings:
• Truck and Trailer Components
• Filter Rubber Components
• Passenger Car Suspension Bushings
• Oil Seals and Gaskets