Delivering Experience that will Stay with You Forever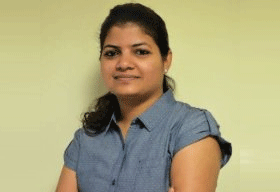 Event industry is witnessing a tremendous change in its format. Event is no more just about delivering a concept that people can enjoy, today it is about delivering an experience and learning that stay for long. It has turned from monotonous to experiential one. Technology adoption is going to play a pivotal role in making the change happen, while comprehending clients needs will define the way ahead. On the back of this technology adoption,i.e.,increasing digitization and marketing expenditure, the event industry will swell further.

Technologies like facial recognition which will help reach more audience on social media platforms, and read the mood of the attendees to provide feedback to improve the experience, AI that will deliver a highly personalized experience even at festivals and conferences with huge attendees, and the right event apps and live streaming will further add fuel to the growing popularity of the event industry.

Featuring some of the most advanced and out-of-the-box thinking event management companies who deliver world class events that are tailor-made to accomplish the desired experiential experience /learning to the audience, siliconindia brings to you '20 Most Promising Event Management Companies - 2018'. Whether corporate events or family events, these firms top the chart of providing experiential events that will stay with you for long, if not forever.

Do let us know what you think!