India's Economy Favourable for the Growth of Automotive Components & Accessories Industry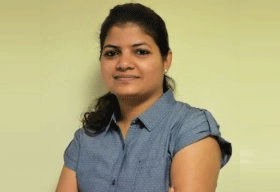 Anamika Sahu, Managing Editor
With India's economy developing and the country becoming the automotive center of the world attracting global and domestic players equally to cater the increasing need of the market, the Indian auto-components industry is experiencing healthy growth over the last few years. IBEF predicts that the auto-component industry of India has expanded by 14.3 percent and is expected to grow to $47-49 billion in FY18. It claims a buoyant end-user market, improved consumer sentiment and return of adequate liquidity in the financial system as the aim
attributes contributing to this increase.

This growth will further result due to the expected pick up in rural income. On the other hand, the Government of India's FAME Scheme (Faster Adoption and Manufacturing of Hybrid and Electric vehicles in India),which is a part of the National Electric Mobility Mission plan, will drive the market growth substantially. But what puts India on a positive note is its cost-effectiveness and its geographical close proximity to key automotive markets like Middle East and Europe. India is also undertaking exponential R&D to create world class auto -components, and its Make in India initiative is further pulling major OEMs to manufacture few types of components in the country, which further will peddle the growth.

Looking into this increasingly fascinating market growth, siliconindia brings to you '10 Most Promising Automotive Components & Accessories Companies – 2018'- a comprehensive list of the best names from the auto-component & accessories manufacturers in India. Created to help automobile manufacturers partner with the best component and accessories manufacturers, we believe the issue be the directory you need.

Do let us know what you think!