Cyient Appoints Vikas Sehgal & Peter F. Longo as its New Board Members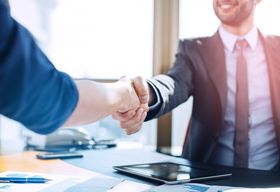 It is a privilege that these two outstanding individuals have agreed to join the board of Cyient. The management team and I welcome them to Cyient and look forward a long and meaningful relationship
Prior to joining Cyient, Vikas was the Executive Vice Chairman of Rothschild Global Advisory for South & South East Asian region and Global Head of the Automotive sector. He has also worked closely with the office of the Prime Minister of India, the Ministry of Heavy Industries, and the Ministry of Trade & Commerce. Other companies with which Vikas worked previously include Booz Allen Hamilton (BAH), Ford Motor Company, and Daewoo Motors.

Peter did his Bachelor of Science in Accountancy from Bentley University and is a certified public accountant. He recently retired from United Technologies Corporation (UTC) after a long and successful career and was the SVP for the company. Peter has held various senior leadership positions across UTC, including Chief Financial Officer roles at former UTC Propulsion & Aerospace Systems, UTC Aerospace Systems, Hamilton Sundstrand and Sikorsky Aircraft Corporation.

Commenting on the new appointments, BVR Mohan Reddy, Executive Chairman, Cyient, says, "It is a privilege that these two outstanding individuals have agreed to join the board of Cyient. Vikas is an acknowledged thought leader in the engineering industry and played a pivotal role in the emergence of India as a leading engineering destination through his work in BAH. Peter is an outstanding leader who has varied experience across finance, supply chain, IT and operations. The management team and I welcome them to Cyient and look forward a long and meaningful relationship".