Augmented Reality: What it means for the Home Design Industry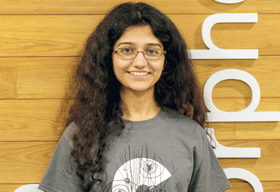 Headquartered in Bengaluru, Lowe's India is a FORTUNE 50 home improvement company specializing in Retail, e-Commerce & Omni-channel and also severs communities through its programs that focus on K-12 public education and community improvement projects.
Home,a place where we feel safe. A vision of the life, we envision to have. An embodiment of who we are and what we represent. The purchase of one's first home is always filled with excitement, a thrill of the unknown life we're going to have in it, and a hope of it being everything we imagined it to be. But, in the few months that follow the purchase, shortlisting an interior designer, finalizing the designs, procuring materials from different vendors and executing the project – all towards making the 'dream come true'; all that hope seems to diminish exponentially.
Come 2018, with the advancement of technologies across 3D modelling, Augmented and Virtual Reality, home design is now only going to become what we always hoped it would be – easy. Major global retailers in the home segment are investing heavily into the new kinds of visualization technologies, paving the way for nextgen consumer experiences.
Iterate Quickly On Designs
Up until most recently, interior designers would be compelled to focus on using the floor layout of one's house and using that to provide 2D designs of concepts. Now, with the latest in Augmented Reality(AR)-based motion sensing and tracking technologies, one can re-create the space in 3D(for instance: a room, kitchen, and the rest),while standing on it, and in real-time-some thing that was very costly, and would take a few weeks to implement earlier. Our everyday use, hand-held devices, such as mobile phones have become powerful home visualization tools allowing us to capture the
homes with their own nuances.

How it works as opposed to how it looks?
In addition to that, better 3D modeling technologies have allowed for a faster, more efficient pipeline of 3D-modeled objects. This allows for multiple things:(1)users can place objects in different parts of the rooms to visualize where they look best, and match their style and(2)interactivity can also be provided with these objects, so users get to understand how the setup within their home environment will work as opposed to just how it looks - which has been the case so far.

Lowe's forayed into this technology space with the Lowe's Vision app, for which it partnered with Google and Lenovo. This app allows Lowe's customers to easily measure any room, while in their home, and style it with virtual Lowe's products in real-time using AR tech, giving users a very realistic preview of what they're looking to purchase.
"With the latest in Augmented Reality (AR)-based motion sensing and tracking technologies, one can re-create the space in 3D, while standing on it, and in real-time."

Challenges in the Indian market
While it's still early days for this technology's adoption in the western markets, its adoption in Indian home improvement industry is almost non-existent and it's worth while to spend some time understanding why:

Segmented Industry: There is not an one-stop-shop for all home improvement needs in India. There are different vendors for bathroom fittings, tiles, veneers, laminates, and others, and one needs to independently procure relevant items from each of them. It is because of this disparate setup that having one platform for all the different virtual objects needed to visualize the home is very difficult. There are a few startups, who are working towards getting different suppliers on one platform, but it is definitely going to take some time and effort to make that content usable and curated.

Limited Exposure to AR Tech: High cost of AR hardware, as well as the huge investment in training personnel on the latest available technology, creates a barrier for smaller interior design companies. With new age tech-based interior design startups raising capital, the hope is that they might be the torch-bearers for adoption of this tech.

Indian home buyers today are more tech-savvy than they've ever been and therefore, more open to new experiences as well. They are more willing to spend money on good design, and end-to-end support throughout the process, owing to their busy schedules. The onus is now on the interior designers to make the process a seamless one for both parties – and most importantly, present users with the right kind of visibility into what they are buying, before they make the purchase. In today's experiential economy, where brands are looking to constantly engage millennials in experiencing their products, visualization -based technologies can be a very powerful medium for the home improvement sector. The technology is already there, and being tested; it's only a matter of time that its full potential is harnessed to create amazing experiences for the newage consumer.