Technologies to help uplift MSME lending sector this year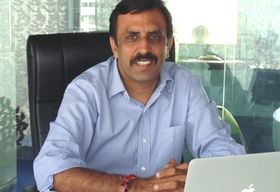 This large unmet credit demand is proving to be a significant roadblock to the industry's growth. Without finance and capital, MSMEs are restricted from acquiring assets or human resources which are indispensable to better manufacturing and improved sales. This is where Non-Banking Financial Corporations (NBFCs) come in. An increasing number of MSMEs are foregoing conventional means of securing loans and turning to NBFCs that disburse loans at relatively simple terms. Currently, over 16% of loans extended to MSMEs are courtesy of NBFCs, and the percentage is projected to increase to 22-23% BY March 2022, according to research by ICRA
Evidently, the MSME lending sector, dominated by NBFCs is rapidly growing. On the back of this massive growth, are the technologies that have enabled NBFCs to recognize the creditworthiness of companies and lend instantaneously. A closer look at these technologies will help interpret how they play a major role in loan disbursement for MSMEs.
The rise of Digital Infrastructure
In the aftermath of demonetization, there was a concerted push to develop cutting-edge digital infrastructure to boost business efficiency. An example of the exemplary progress India made towards become a digital economy was the launch of Aadhaar and IndiaStack.
These digitally led infrastructures, allowed the government to collate extensive individual data that can be accessed through a unique ID. Lenders can fall back on data collected under Aadhaar to identify potential low-risk loan clients.
Further strengthening this innovative digital lending system was eKYC, which was put in place to digitize the previously time-consuming verification procedures carried out before sanctioning loans.
By utilizing these digital infrastructures, lenders have been able to disburse loans to small businesses that lack complete documentation and even bank accounts. eKYC and Aadhaar have accelerated the verification process, subsequently speeding up the loan disbursement procedure.

The role of AI and machine learning

AI and machine learning have found applications in a range of industries from customer care to healthcare. NBFCs utilize the analytical prowess of machine learning technologies to determine creditworthiness of MSMEs. Based on several non-traditional metrics and data points pertaining to financial behavior and business models, these AI driven systems can construe a highly accurate credit score for businesses. These credit scores allow lenders to run risk-assessments before determining loan amounts and actually disbursing these loans to companies. Such risk assessments also put lenders in a position to provide collateral free loans to small businesses, something that cannot be expected from formal lending institutions.

With robust digital payment technologies such as UPI in place, loan disbursement is now carried out at lightning speed. NBFCs are usually technology led startups that utilize digital payment methods to disburse loans in mere 2-3 minutes, huge advantage for cash-strapped SMEs.

Smartphones at the helm of everything

Heralding the digital age before it became the new norm were the humbly ubiquitous, yet powerful smartphones. Everything from digital payment mechanisms to the eKYC process can thank smartphones with super-fast and budget friendly data connections. Through smartphones, lenders have been able to carry out quick transactions that are also easy to track. Anyone with a smartphone and internet access can now apply for a loan and receive it based on a quick assessment. By using digital payment methods through smartphones, NBFCs have been able to transfer loan amounts that earlier took months to transfer, in a matter of minutes.

Fintech companies are carrying out great efforts to further empower our MSME sector by giving them the financial support that they require. Swift and efficient financial assistance, on the back of innovative technology and digitization, is just what the sector needs to close the credit gap and boost growth.